Multiplicity 5.5
Construction worker Doug Kinney finds that the pressures of his working life, combined with his duties to his wife Laura and daughter Jennifer leaves him with little time for himself. However, he is approached by…
The Experiment 6.4
20 men are chosen to participate in the roles of guards and prisoners in a psychological study that ultimately spirals out of control.
In foggy London Dr Jekyll experiments on newly deceased women determined to discover an elixir for immortal life. Success enables his spectacular transformation into the beautiful but psychotic Sister Hyde who stalks…
The Black Hole 3.4
It's 2 A.M. in St. Louis when a routine scientific experiment goes terribly wrong and an explosion shakes the city. A scientific team investigates, clashing with an intergalactic, voltage-devouring creature that…
Horror Hospital 4.9
Following his forced retirement from an appalling rock band, Jason decides to vacation at Brittlehouse Manor, a health farm run by the leather-gloved, ex-Nazi scientist Dr. Storm. Along the way, Jason meets Judy…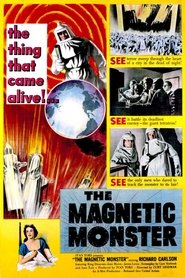 A young scientist's experiment goes awry when he creates a monster from a radioactive isotope and finds that the creature consumes energy to grow in size and terrorize the nearby town.
Scientific experiments accidentally revive an executed criminal and make him impervious to harm, allowing him to seek revenge on his former partners, and deal similarly with anyone else who gets in his way.
The Facility 4.6
A group of volunteers find themselves fighting for their lives when a drug trial goes horribly wrong.
A troubled scientist's accidental overexposure to gamma radiation curses him with the tendency to change into a bestial green brute under extreme emotional stress.
Man Made Monster 7.8
Mad scientist turns a man into an electrically-controlled monster to do his bidding.
Currently on page: 1 of 1 (15 results)