Keyword blood TV Shows
True Blood 7.1
True Blood is an American television drama series created and produced by Alan Ball. It is based on The Southern Vampire Mysteries series of novels by Charlaine Harris, detailing the co-existence of vampires and…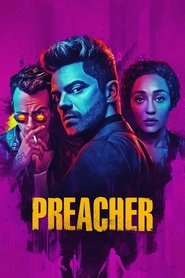 Scream Queens 6.2
The super-charged comedy-horror series is a modern take on the classic whodunit with a killer cast. 
Elfen Lied 7.5
The Diclonius, a mutated homo sapien that is said to be selected by God and will eventually become the destruction of mankind, possesses two horns in their heads, and has a "sixth sense" which gives it telekinetic…
Happy Tree Friends is an American flash cartoon created and developed by Aubrey Ankrum, Rhode Montijo, Kenn Navarro and Warren Graff for Mondo Media. The show is cited as an early example of a popular Internet phenomenon…
After moving into the quiet town of Hinamizawa, Maebara Keiichi spends his days blissfully in school often playing games with his local friends. However, appearances can be deceiving. One fateful day, Keiichi stumbles…
Mr. Pickles 6.9
The Goodman family lives with their lovable pet dog, Mr. Pickles, a deviant border collie with a secret satanic streak.
Currently on page: 1 of 1 (11 results)