The Lego Movie 7.6
An ordinary Lego mini-figure, mistakenly thought to be the extraordinary MasterBuilder, is recruited to join a quest to stop an evil Lego tyrant from gluing the universe together.
Barbie and the Three Musketeers 6.2
Join Barbie™ as Corinne™, a young country girl headed to Paris to pursue her big dream – to become a female musketeer! Never could she imagine she would meet three other girls who secretly share the same dream!…
Barbie comes to life in her third animated movie, based on the beloved fairy tale and set to the brilliant music of Tchaikovsky. Barbie as Odette, the young daughter of a baker, follows a unicorn into the Enchanted…
Transformers 6.6
Young teenager Sam Witwicky becomes involved in the ancient struggle between two extraterrestrial factions of transforming robots, the heroic Autobots and the evil Decepticons. Sam holds the clue to unimaginable…
Dance your way to a magical adventure with Barbie as Kristyn, a ballerina with big dreams! When she tries on a pair of sparkling pink shoes, she and her best friend, Hailey, are whisked away to a fantastical ballet…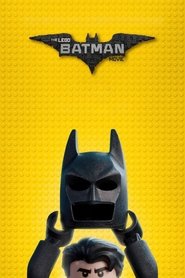 In the irreverent spirit of fun that made "The LEGO® Movie" a worldwide phenomenon, the self-described leading man of that ensemble – LEGO Batman – stars in his own big-screen adventure. But there are big changes…
The spirit that protects the islands of Mata Nui is put into a deep sleep, causing the islands to crumble into the ocean, and three islanders must use the Mask of Light to save it.
My Little Pony: Equestria Girls 7.4
Via a magic mirror, Twilight Sparkle travels into an alternate universe in order to recover a crown that was stolen from the Crystal Empire. Upon her arrival she is horrified to learn that she has turned into a…
G.I. Joe: A Real American Hero 5.6
G.I. Joe faces a new enemy as an ancient society of snake people known as Cobra-La try to forcefully take back the earth from those who drove them underground eons ago.
Barbie Diaries 6.0
This movie stars Barbie as a teenage girl, trying to deal with crushes, rivals and friendship as she tries to achieve her dream of working as a news anchor for her school's TV station. She doesn't always make the…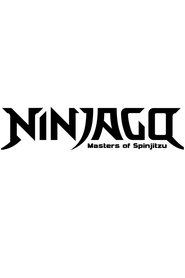 Toy Masters 4.0
First ever feature-length documentary on the world-wide phenomenon that inspired an entire generation of children and became a billion dollar franchise--"Masters of the Universe". Features interviews with the key…
The GLO Friends Save Christmas 0.0
Blanche, the Wicked Witch of the North Pole, is jealous of Santa Claus. She imprisons him and his reindeer in an icy cage on a raging river, so they can't deliver their presents on Christmas Eve. Her timid sidekick…
Currently on page: 1 of 1 (13 results)