Steel Dawn 4.7
In a post-apocalyptic world, a warrior wandering through the desert comes upon a group of settlers who are being menaced by a murderous gang that is after the water they control.
Sleep Dealer 6.0
Set in a near-future, militarized world marked by closed borders, virtual labor and a global digital network that joins minds and experiences, three strangers risk their lives to connect with each other and break…
Palestine, 1917. The British advance has been stopped by the Turkish line running from Gaza to Beersheba. The latest attack on Gaza has failed. The attacking forces included a regiment of Australian mounted infantry…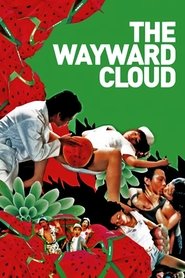 Hsiao-Kang, now working as an adult movie actor, meets Shiang-chyi once again. Meanwhile, the city of Taipei faces a water shortage that makes the sales of watermelons skyrocket.
Bitter Springs 6.5
A family buy land set around a water hole in a remote location, that is occupied by native Australians. The two groups clash.
The Warrior and the Sorceress 3.3
The mighty warrior, Kain, crosses the barren wastelands of the planet Ura, where two arch enemies, Zeg and the evil degenerate Balcaz, fight incessantly for control of the village's only well. Kain sees his opportunity…
Homesteaders of Paradise Valley 0.0
Red Ryder convinces homesteaders to settle in Paradise Valley. Business men in nearby Central City want control of the valley and water supply and propose to build a dam for half interest in the land. They use Red…
Water Life A World of Water 0.0
A World of Water - Dive into the Blue Planet and discover amazing and diverse worlds brimming with color and life. From tropical rainforests to coral reefs, miraculous and mysterious water holds the secrets to life…
Currently on page: 1 of 1 (10 results)