Keyword gore TV Shows
The Walking Dead 7.4
Sheriff's deputy Rick Grimes awakens from a coma to find a post-apocalyptic world dominated by flesh-eating zombies. He sets out to find his family and encounters many other survivors along the way.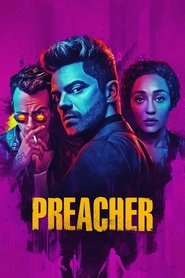 Shinichi Izumi is a normal high school boy whose right hand has become infected with an alien parasite that names itself "Migi" ("right"). Migi is the first parasite to develop a symbiotic relationship with its…
When the world is struck by a deadly pandemic that turns humans into zombies, Takashi Komuro and several of his classmates at Fujimi High School try to survive the apocalypse.
Tokyo Ghoul 7.0
Ken Kaneki is a bookworm college student who meets a girl names Rize at a cafe he frequents. They're the same age and have the same interests, so they quickly become close. Little does Kaneki know that Rize is a…
Happy Tree Friends is an American flash cartoon created and developed by Aubrey Ankrum, Rhode Montijo, Kenn Navarro and Warren Graff for Mondo Media. The show is cited as an early example of a popular Internet phenomenon…
After moving into the quiet town of Hinamizawa, Maebara Keiichi spends his days blissfully in school often playing games with his local friends. However, appearances can be deceiving. One fateful day, Keiichi stumbles…
Elfen Lied 7.4
The Diclonius, a mutated homo sapien that is said to be selected by God and will eventually become the destruction of mankind, possesses two horns in their heads, and has a "sixth sense" which gives it telekinetic…
Mr. Pickles 7.1
The Goodman family lives with their lovable pet dog, Mr. Pickles, a deviant border collie with a secret satanic streak.
Terra Formars 5.0
Twenty years ago, Shokichi Komachi was part of the Bugs 2 mission to Mars that discovered Terra Formars, human-cockroach hybrids that resulted from a terraforming accident. Shokichi was one of only two survivors.…
Cross Ange: Rondo of Angels and Dragons 8.5
Humanity has advanced to great heights since it obtained the information technology known as "Mana." With that nearly magical power, problems like war, food shortages, and pollution have been eliminated. This age…
Rin: Daughters of Mnemosyne 7.2
Rin Asogi is an immortal private detective with a thirst for vodka and a talent for attracting things that go bump in the night. In a series of nightmarish vignettes spanning sixty-five years, Rin's lush body is…
Currently on page: 1 of 1 (14 results)