The Martian 7.6
During a manned mission to Mars, Astronaut Mark Watney is presumed dead after a fierce storm and left behind by his crew. But Watney has survived and finds himself stranded and alone on the hostile planet. With…
Tinker Bell 6.5
Journey into the secret world of Pixie Hollow and hear Tinker Bell speak for the very first time as the astonishing story of Disney's most famous fairy is finally revealed in the all-new motion picture "Tinker Bell.…
Set in a future-world vision of Tokyo where the police have been privatized and bitter self-mutilation is so casual that advertising is often specially geared to the "cutter" demographic, this is the story of samurai…
Irreverent city engineer Behzad comes to a rural village in Iran to keep vigil for a dying relative. In the meanwhile the film follows his efforts to fit in with the local community and how he changes his own attitudes…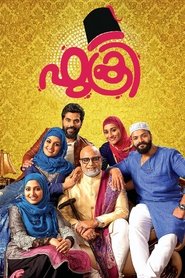 The movie follows the life of Enrique Aet, an engineer whose main obsession is to improve communications between the Peruvian jungle and Lima.
Engineering The Impossible 0.0
Just how far can engineering go? This program explores the feasibility of constructing several extraordinary projects such as a Europe to Africa Bridge or a tunnel across the Straights of Gibraltar. Could engineers…
9 Days in Summer 0.0
A promotional film for the Ford Company detailing the introduction of the Cosworth engine into Formula 1 in conjunction with Lotus.
The World of Buckminster Fuller 0.0
Architect, engineer, geometrician, cartographer, philosopher, futurist, inventor of the famous geodesic dome and one of the most brilliant thinkers of his time. Fuller was renowned for his comprehensive perspective…
Currently on page: 1 of 1 (11 results)