Overview
Jaded ex-CIA operative John Creasy reluctantly accepts a job as the bodyguard for a 10-year-old girl in Mexico City. They clash at first, but eventually bond, and when she's kidnapped he's consumed by fury and will stop at nothing to save her life.
Tagline
Creasy's art is death, and he is about to paint his masterpiece.
Crew
Show All
Cast
Show All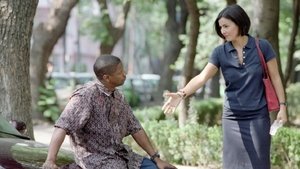 Genres
Production Companies
Regency Enterprises, Fox 2000 Pictures, Epsilon Motion Pictures, Scott Free Productions, New Regency Pictures
There are no English reviews for this movie. Would you like to write one?
Similar Movies
Similar items on TMDb are built by looking for other objects that have the same plot keywords and genres. If there aren't any listed, try adding some. As a general guideline when adding these keywords, think of things that help describe the movie. Key plot points (no spoilers though!), general themes and moods are especially useful.