Overview
Your Vice Is a Locked Room and Only I Have the Key (Italian: Il tuo vizio è una stanza chiusa e solo io ne ho la chiave) is a 1972 giallo film directed by Sergio Martino. The picture stars Edwige Fenech, Luigi Pistilli, and Anita Strindberg. The film uses many elements from Edgar Allan Poe's short story The Black Cat, and acknowledges this influence in the film's opening credits. Your Vice Is a Locked Room and Only I Have the Key was Martino's fourth giallo film. The title of the film is a reference to his first one, Lo strano vizio della Signora Wardh (The Strange Vice of Mrs. Wardh, 1971), in which the killer leaves the phrase as a note to his victim. The victim in that film was played by Fenech.
Tagline
No tagline has been added.
Crew
Show All
Cast
Show All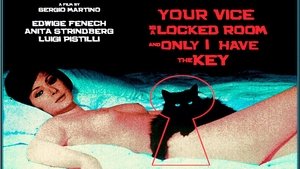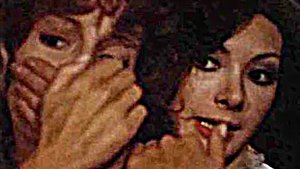 Genres
Production Companies
There are no production companies added to this movie.
There are no English reviews for this movie. Would you like to write one?
Similar Movies
Similar items on TMDb are built by looking for other objects that have the same plot keywords and genres. If there aren't any listed, try adding some. As a general guideline when adding these keywords, think of things that help describe the movie. Key plot points (no spoilers though!), general themes and moods are especially useful.