Overview
When the 'Big Four,' Metallica, Slayer, Megadeth and Anthrax shared a stage together on June 22nd, 2010, in Sofia, Bulgaria, it was the moment their fans had waited decades for. That monumental show was beamed live into over 1000 theaters worldwide via satellite.
Tagline
No tagline has been added.
Crew
Cast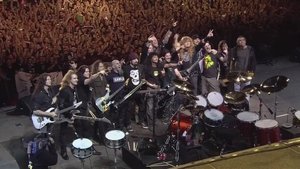 Genres
Production Companies
There are no production companies added to this movie.
There are no English reviews for this movie. Would you like to write one?
Similar Movies
Similar items on TMDb are built by looking for other objects that have the same plot keywords and genres. If there aren't any listed, try adding some. As a general guideline when adding these keywords, think of things that help describe the movie. Key plot points (no spoilers though!), general themes and moods are especially useful.