Overview
Romain, 31, a photographer, learns that a malignancy may kill him within a few months. Decisions: treatment? work? how to tell his lover and his family. He remembers the sea and himself as a child. He stares in the mirror. He's cruel: facing death, he pushes people away - what's the point? He visits his grandmother to tell her; on the way, he chats briefly with a waitress. He looks at old photos, visits a childhood tree house. He takes pictures. Returning from his grandmother's, he stops for food and sees the waitress, Jany, again. She makes a request. He returns to an empty flat - his lover has left. Can Jany's proposition give him a way to move past self-pity?
Tagline
No tagline has been added.
Crew
Show All
Cast
Show All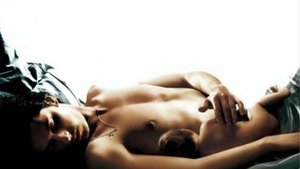 Genres
Production Companies
Canal Plus, Fidélité Productions
There are no English reviews for this movie. Would you like to write one?
Similar Movies
Similar items on TMDb are built by looking for other objects that have the same plot keywords and genres. If there aren't any listed, try adding some. As a general guideline when adding these keywords, think of things that help describe the movie. Key plot points (no spoilers though!), general themes and moods are especially useful.