Overview
Jean-Marc is a man without qualities living in times that are out of joint. His wife and children ignore him; he's a mid-level government functionary in Montreal doing his job without care. He has an active imagination of sexual conquest, but his only real feelings come when he visits his aged mother, whose health is failing. When his wife leaves abruptly to work in Toronto, Jean-Marc sets out to reorder things with his daughters, his social life, and at work. In a world that at best is a farce, does he stand a chance?
Tagline
Jean-Marc Leblanc (Labrèche), a desperate civil servant, escapes reality as we all know it, to imagine himself as the hero in imaginary adventures.
Crew
Show All
Cast
Show All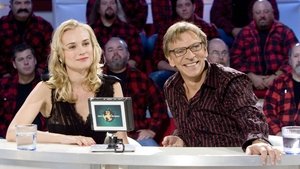 Genres
Production Companies
Cinémaginaire Inc., Mon Voisin Productions
There are no English reviews for this movie. Would you like to write one?
Similar Movies
Similar items on TMDb are built by looking for other objects that have the same plot keywords and genres. If there aren't any listed, try adding some. As a general guideline when adding these keywords, think of things that help describe the movie. Key plot points (no spoilers though!), general themes and moods are especially useful.