Overview
After denying a woman the extension she needs to keep her home, loan officer Christine Brown sees her once-promising life take a startling turn for the worse. Christine is convinced she's been cursed by a Gypsy, but her boyfriend is skeptical. Her only hope seems to lie in a psychic who claims he can help her lift the curse and keep her soul from being dragged straight to hell.
Tagline
Christine Brown has a good job, a great boyfriend, and a bright future. But in three days, she's going to hell.
Crew
Show All
Cast
Show All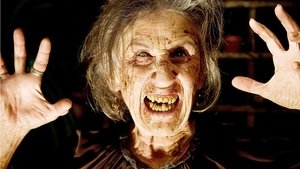 Genres
Production Companies
Universal Pictures, Ghost House Pictures, Mandate Pictures, Buckaroo Entertainment, Curse Productions
There are no English reviews for this movie. Would you like to write one?
Similar Movies
Similar items on TMDb are built by looking for other objects that have the same plot keywords and genres. If there aren't any listed, try adding some. As a general guideline when adding these keywords, think of things that help describe the movie. Key plot points (no spoilers though!), general themes and moods are especially useful.